Subtitles on Viki can be edited, a feature that's made to help get the nuance of subtitles just right!
You can see all edits that have been made to any given subtitle through the subtitle history. To access the subtitle history, select the segment you'd like to see the history for.
The number on the button will let you know how many times the subtitle has been edited. If you click on the button, you'll see each edit (shown below.)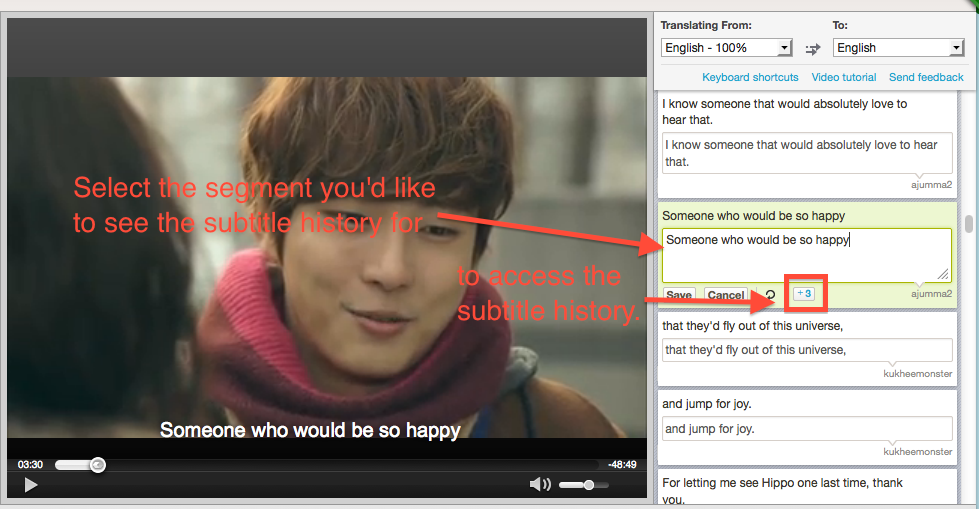 Once you open the subtitle history, you'll also be able to select a subtitle. You can choose to revert to an older subtitle by selecting it, and then clicking "Save." This will make that subtitle display for all users on Viki.