Channel Managers and Language Moderators can moderate Timed Comments. Comments may be removed if they are a violation of the Viki Community Guidelines, Timed Comments Policy, and/or Viki Comment Policy.
Moderating Timed Comments
Please Note:
Removing a comment
cannot
be reversed.
Step 1 - Visit the channel page
On the channel page, click "Manage Channel" on the main banner.


Step 2 - Find Video Management
Select the "Video Management" tab


Step 3 - Select where the timed comment is
Choose the episode/clip you'd like to look into.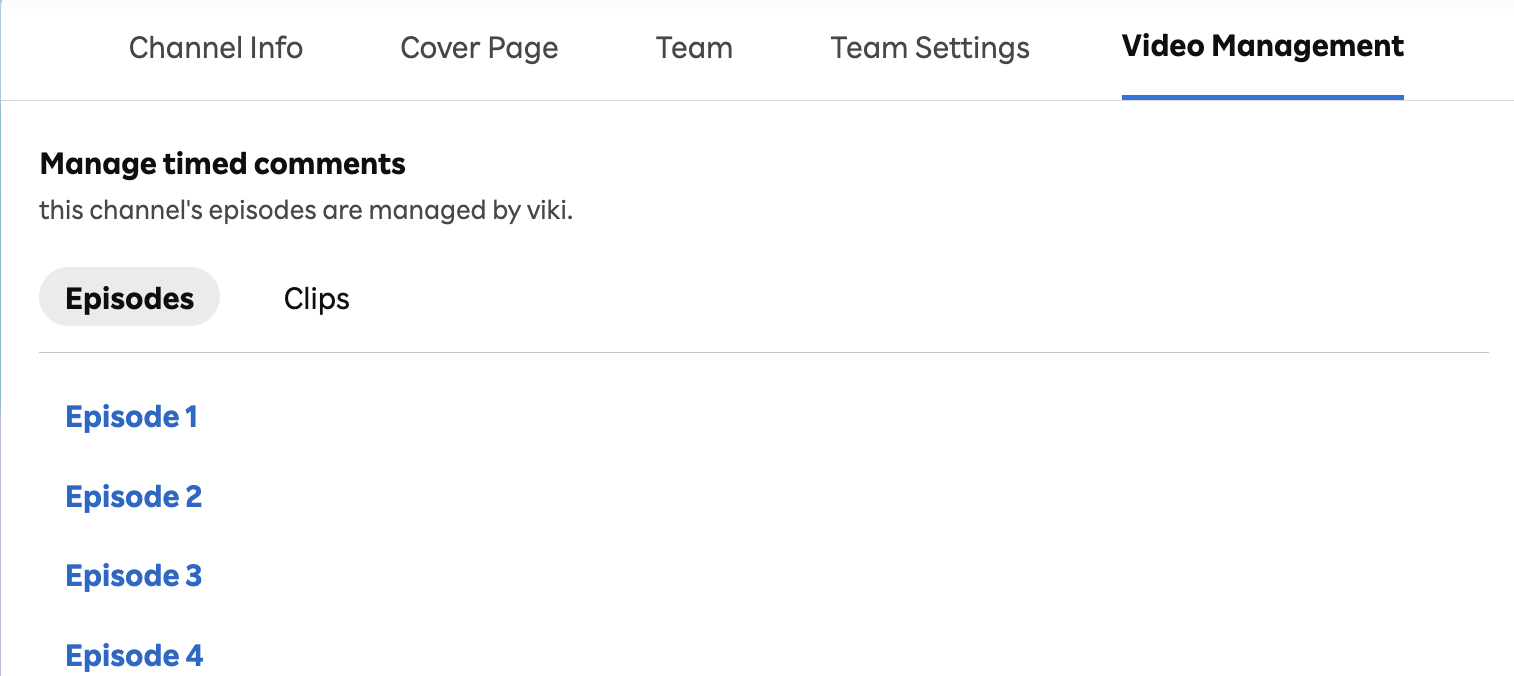 Step 4 - Locate the specific timed comment
The Timed Comments for that video will populate.
– Word specific search:
Type a word you would like to remove on the search box.

All Timed comments that contain the word you wrote will populate.
Step 5 - Confirm removal of timed comment
Click on the "X" left-hand side if a comment needs to be removed*. The Timed Comments for that video will be listed in chronological order.
.