When accessing Viki on our website, our content is shown as Channel Pages. These pages house information about the channel such as synopsis of content, cast information, episodes, reviews, and comments.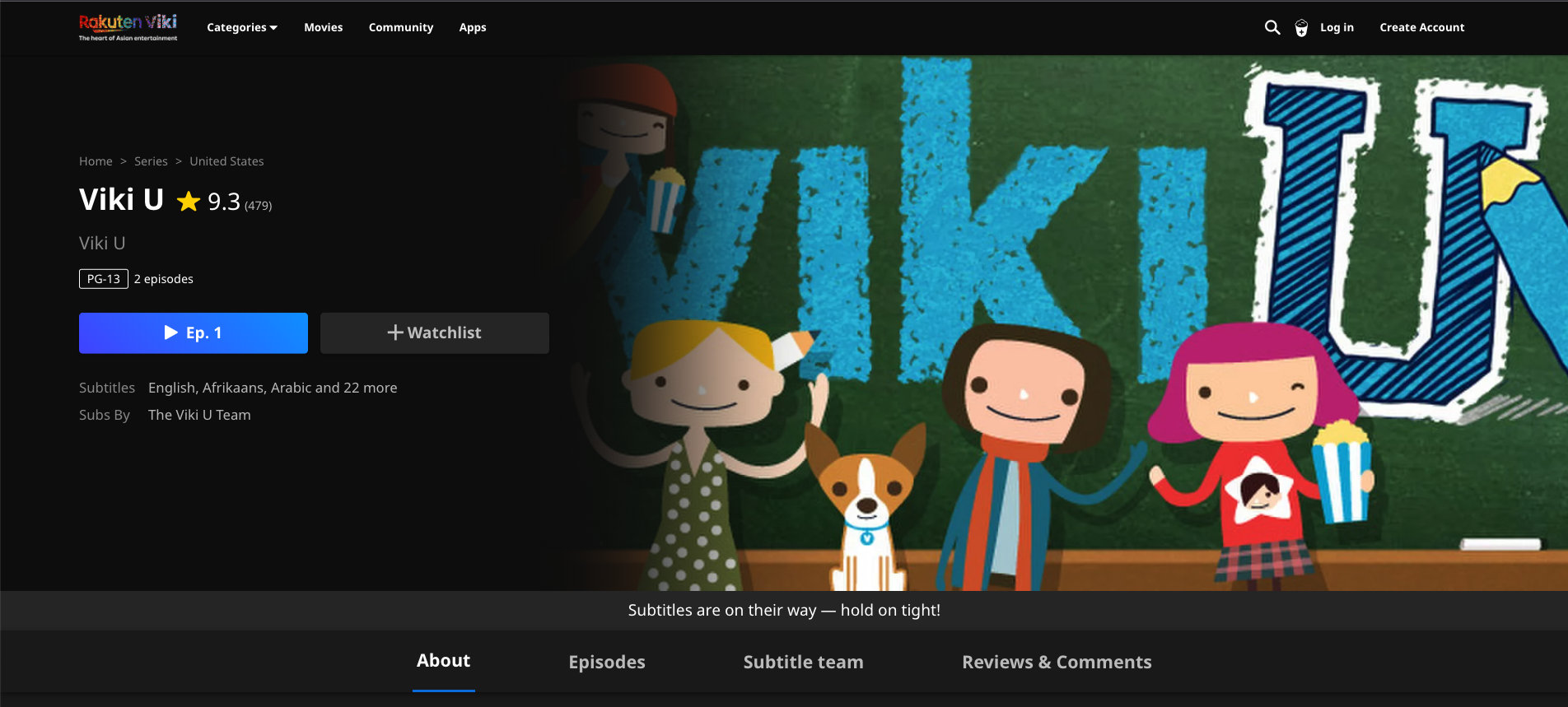 Click below for more information about each sub-section of the channel page.
About Tab
This section holds information about the channel itself. This includes a synopsis of the show/movie, cast, trailers and more.
Episodes Tab
The episodes section shows all available episodes for the channel. Please note that this will only be visible for channels that are shows, movies will not have an episodes tab.
Subtitle Team Tab
Within the subtitle team section you can see all of the amazing Contributors that are participating on the channel. You can see who the Channel Manager, Language Moderators, Segmenters, etc.
Reviews & Comments
Within the Reviews & Comments section you can find information about the channel itself. Everything from praise of a scene, excitement for cast members, hot takes and more!